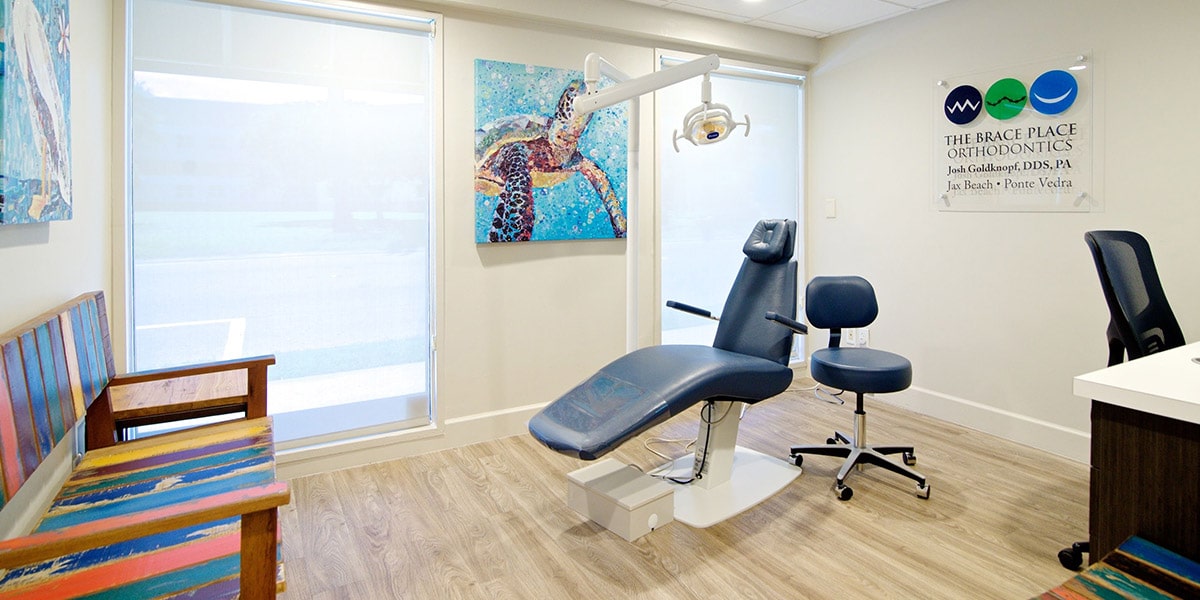 ---
We'll use the latest technology, offering a variety of safe and gentle treatment options, giving you the customized, individual care that you deserve.
---
Every Smile Starts with a Complimentary Consultation!
---
Your first appointment is the initial consultation and it will begin by reviewing your medical/dental history with our treatment coordinator and then Dr. Goldknopf will conduct a clinical exam. Following the exam, Board Certified orthodontist Dr. Goldknopf will discuss the need for treatment and answer all of your questions.
If the patient is ready for treatment a records appointment will be scheduled. Our records include digital impressions of the upper and lower teeth, intraoral and extraoral digital photos, and an x-ray to evaluate the dentition and jaw bones. This information enables Dr. Goldknopf to develop a customized treatment plan for each patient. The records are also helpful to track the progress of treatment as the teeth move under orthodontic care.
---
Treatment Conference
---
After Dr. Goldknopf evaluates the records and develops a treatment plan we will have an appointment to discuss your treatment in detail. We will also work with you to establish the most convenient financial arrangements for your particular situation.
---
Regular Appointments
---
The appointment when we deliver your appliances (clear aligners, braces, expanders, etc.) usually takes between 45 minutes and 2 hours. You will then have adjustment appointments at regular intervals 4 to 8 weeks apart which typically take 20 to 40 minutes. Our regular office hours are Monday through Thursday from 9:00AM to 5:00PM, however, we do have early morning, evening and Saturday hours available for our patients. Patients are seen by appointment only.
Please book your next appointment before you leave, to ensure you receive a day and time that fits your schedule. It may be difficult to reschedule because most appointments are made 4 to 8 weeks in advance, so cancel only for an emergency.
When you're ready to schedule your first appointment, call our practice at 904-249-0037; we're looking forward to working with you.